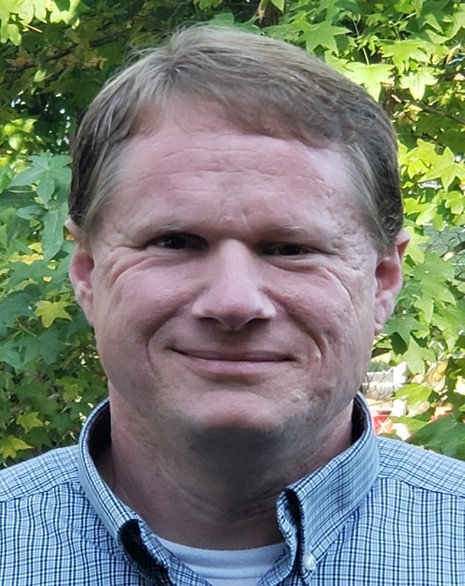 H.S. Eckels and Company is pleased to announce the appointment of Chuck Lemmons as our Client Service Representative for the State of Arkansas.
Chuck grew up in Jonesboro, Arkansas and moved to Paragould, Arkansas in 2002. He married Christy (Austin) Lemmons in 2005.  They are now parents of Cole, who is 14 and Eden, who is 11. Christy is a Speech and Language Pathologist and has been in private practice for over 20 years. In their spare time, they enjoy camping with friends and family and following school athletic activities.
After years in various sales positions, Christy encouraged Chuck to consider an opportunity she knew of at a local funeral home. She felt like it might fit his personality well. Chuck eventually took a "job" as a funeral assistant at Phillips Funeral Home in January of 2012. It didn't take long for this "job" to become his passion. He went on to get his Funeral Director's license in 2014. 
Chuck joined the Messenger team in January 2017 as the Sales Consultant for the state of Arkansas. This position has allowed him to give funeral directors the tools they need to serve their families with the utmost personalization and respect that he is so passionate about.
We are thrilled that Chuck has joined the Eckels team and we look forward to many years of success in Arkansas as he demonstrates the vast range of Eckels products and services.
Eckels is a fully diversified Funeral Service supply company dedicated to providing quality products and outstanding service to Funeral and Cemetery professionals worldwide. Founded in 1895 by Howard S. Eckels in Philadelphia, PA, Eckels specializes in embalming chemicals and products for funeral home preparation rooms and also provides a wide range of cemetery and crematorium products. The Eckels "Impressions" cremation urn catalogue hosts the most extensive line of cremation urns.
H.S. Eckels and Company
23 Admiral Place, Guelph, Ontario N1G 4N4
37020 Amrhein Road, Livonia, MI 48150
Tel: 1.800.265.8350 • Fax: 1.800.914.1141 • info@eckelsandcompany.com www.eckelsandcompany.com