H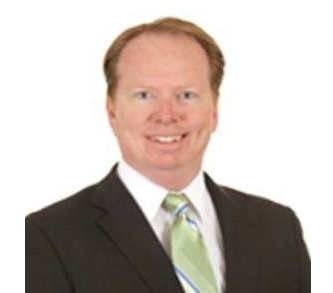 .S. Eckels and Company is pleased to announce the appointment of Shannon Hutchins as our Client Service Representative for the State of Kansas and the State of Missouri.
Shannon Hutchins grew up in Marshfield, MO and attended Missouri State University in Springfield, MO, as well as the Commonwealth Institute of Funeral Services in Houston, TX. Shannon has been in the funeral industry for over 25 years as a licensed funeral director and embalmer having worked for Gorman-Scharpf Funeral Home (Springfield, MO), Becker-Dyer Funeral Home (Atchison, KS), Service Corporation International (Kansas City market) and Speaks Funeral Home (Independence, MO).
Shannon joined Messenger Stationery in 2015 and their sales consultant for the State of Kansas. He has been successful at growing the territory and providing funeral homes the products they need to care for their families.
In 2000, he married Krissie (Kephart) Hutchins. She grew up in Greensburg in central Kansas and was a licensed funeral director and embalmer for fourteen years before changing careers. For the last eleven years, she has been in the insurance industry managing and operating an award-winning captive agency. In 2018 she and her business partner opened Seventh Wave Insurance, an independent brokerage that is growing rapidly.
Together they have three children. Son, Conner, 19, Daughters, Brooklynn, 15 and Morgen, 13. Shannon and Krissie spend their free time traveling and watching their kids play competitive sports. He is excited to join the Eckels team and help in their success.
Eckels is a fully diversified Funeral Service supply company dedicated to providing quality products and outstanding service to Funeral and Cemetery professionals worldwide. Founded in 1895 by Howard S. Eckels in Philadelphia, PA, Eckels specializes in embalming chemicals and products for funeral home preparation rooms and also provides a wide range of cemetery and crematorium products. The Eckels "Impressions" cremation urn catalogue hosts the most extensive line of cremation urns.
H. S. Eckels and Company
23 Admiral Place, Guelph, Ontario N1G 4N4
Tel: 1.800.265.8350 • Fax: 1.800.914.1141 • [email protected]
www.eckelsandcompany.com