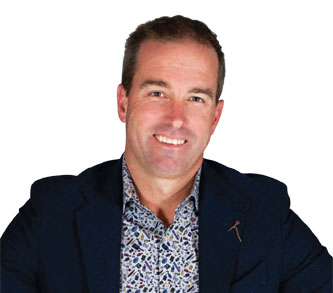 H.S. Eckels & Company (Canada) Limited is pleased to announce the appointment of Mike Burnett as our Central and Southwestern Ontario Client Service Representative.
Mike was born and raised in Ottawa and attended Carleton University, where he attained his BA in History/Geography before enrolling at Humber College in the Funeral Service Education program. After apprenticing at Kelly Funeral Homes in the Ottawa area he graduated in the class of "96.
Mike currently resides in the Essex County area, is married to his wife Stacy (Funeral Director), and they are the proud parents of two daughters, Mackenzie and Mikaela.
Mike has an extensive background in the industry that started working on the cemetery grounds followed by working through the Funeral side from attendant to apprentice, Director, Manager to Regional VP.
Mike has sat on a variety of committees within the Essex County area, from the Hospice of Windsor Essex County, The Centre for Seniors and CARP of Windsor and Essex County to mention a few.
In his spare time Mike enjoys golf and travelling.  
Mike is an outgoing and enthusiastic professional who will be a vital resource to the many clients he looks forward to serving as we face the challenges of the future.
Mike can be reached at: [email protected]
Eckels is a fully diversified Funeral Service supply company dedicated to providing quality products and outstanding service to Funeral and Cemetery professionals across North America.  Founded in 1895 by Howard S. Eckels in Philadelphia, PA, Eckels specializes in embalming chemicals and products for funeral home preparation rooms and also provides a wide range of cemetery and crematorium products. The Eckels "Impressions" cremation urn catalogue hosts the most extensive line of cremation urns in North America.