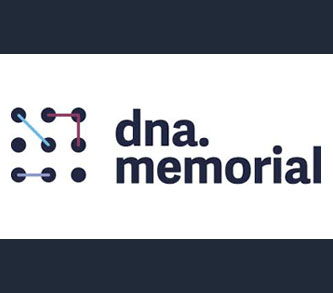 DNA Memorial the funeral industry expert and H.S. Eckels and Company are excited to announce a strategic partnership.
Eckels will now be the principal sales and service organization for DNA Memorial products across North America.  This partnership will allow DNA Memorial to take advantage of the proven customer care and service that Eckels has provided to the funeral professionals for over 123 years. This partnership will allow Eckels to offer these outstanding DNA Memorial products and services in a streamlined customer experience with in person sales, support and training across North America.
The president of DNA Memorial is also looking forward to the relationship that will be built with Eckels. "We are excited about our relationship with Eckels and Company.  Their impeccable reputation in the funeral industry for providing quality products, services, training and education to funeral professionals provides DNA Memorial with an excellent platform for the brand," says DNA Memorial President Ryan Lehto.
"Eckels is pleased to be partnering with DNA Memorial on this important initiative for the funeral profession. The ability for funeral professionals to collect DNA will extend the range of clinical care services they offer to their client families," says Eckels President Richard Steele.   
DNA Memorial has offered DNA preservation and testing to funeral industry globally since 2013. DNA Memorial has proprietary technology that enables home DNA storage and Post mortem DNA testing which other companies are unable to reliably do. DNA Preservation is now offered in over 40 countries around the globe. 
Eckels is a fully diversified Funeral Service supply company dedicated to providing quality products and outstanding service to Funeral and Cemetery professionals around the world.  Founded in 1895 by Howard S. Eckels in Philadelphia, PA, Eckels specializes in embalming chemicals and products for funeral home preparation rooms and also provides a wide range of cemetery and crematorium products. The Eckels "Impressions" cremation urn catalogue hosts the most extensive line of cremation urns available.