H.S. Eckels and Company is pleased t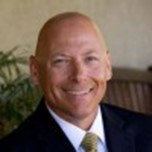 o announce the appointment of Christopher Iverson as our Client Service Representative for Southern California, the state of Arizona and the state of Hawaii.
Christopher grew up in Burbank, California and attended John Burroughs High School, graduating in 1976.  He studied music theory at Cuesta College in San Luis Obispo, California and creative writing and philosophy at Ventura College in Ventura, California.  After many years working in the restaurant industry, he joined Mountain View Memorial Park & Mortuary in Altadena, California as a Funeral Arranger and Advanced Planning Arranger, earning his Funeral Director's license in 1998.  Christopher has been in the funeral industry ever since and holds active licenses as a funeral director and crematory manager in the state of California. In his career he has worked as a Funeral Director/Arranger for Service Corporation International in their Anaheim, California and Newport Beach, California locations.  Christopher worked for O'Connor Mortuary & Crematory in Laguna Hills, California, retiring from the firm as a past general manager.  After returning to the workforce in 2016, his last management position was at Melrose Abbey Memorial Park, Mortuary and Crematory in Anaheim, California where he served as both the mortuary manager and the crematory manager.
Christopher joined Messenger Stationery on May 25, 2020, during this COVID-19 pandemic.  He is focused on supporting and growing the territory and providing funeral homes with the products, services and support they need to care for their client families; especially during these difficult and challenging times.
Christopher, who lives in the Highland Park neighborhood of Los Angeles is the very proud father of two adult daughters.  His eldest daughter Alexis Iverson, a graduate of the Fashion Institute of Design and Merchandising (FIDM), also lives in Highland Park with her husband, television producer/editor Joshua Eady and their 13-month-old daughter, Penelope.  His youngest daughter Lauren Iverson served the U.S. Forest Service as a "Hot Shot" Firefighter stationed out of Prineville, Oregon.  She is now serving a year-long apprenticeship at Joel Salatin's PolyFace Farm in Swoope, Virginia.
Christopher is excited to join the Eckels team and help in their continued success, bringing their quality clinical care, cremation and cemetery products to his clients.
Eckels is a fully diversified Funeral Service supply company dedicated to providing quality products and outstanding service to Funeral and Cemetery professionals worldwide. Founded in 1895 by Howard S. Eckels in Philadelphia, PA, Eckels specializes in embalming chemicals and products for funeral home preparation rooms and also provides a wide range of cemetery and crematorium products. The Eckels "Impressions" cremation urn catalogue hosts the most extensive line of cremation urns.
H. S. Eckels and Company
23 Admiral Place, Guelph, Ontario N1G 4N4
37020 Amrhein Road, Livonia MI 48150
Tel: 1.800.265.8350 • Fax: 1.800.914.1141 • info@eckelsandcompany.com www.eckelsandcompany.com